I'm just trying to make an excuse to sleep later. Its 12:44am right now and I always sleep so much earlier in hometown. Good news, steph!
Woke up early in the morning to go church today.
Errr.. yes... hahahhahah!
And I was dozing off in the church -_-''
Few months ago, I thought... Why go church? It sounds so mandatory to me without any reasons. I felt so reluctant to get up every morning, but right now I feel good deep down inside my heart to go church. Every single time! =] so its good to actually wake up early and give some time to God.
Okay no more cheesy lines. Then went out to dye my hair! Took around 2 hours for that and it turned out pretty okay.
At nite, play Tetris battle and watch drama!! I'm SO IN LOVE RIGHT NOW!!!!!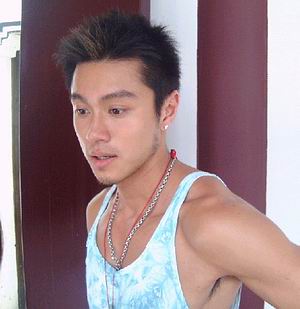 OMG.
1) Badass look : Checked.
2) Mischievious smile : Checked
3) 6 packs : Checked
4) Thick eyebrows : Checked
5) Double eyelid : Checked.
6) Tanned skin : Checked!!
PERFECTO!!!!!!! :P
I'm just so in love!
Gotta go, good night lovelies ^_^ its 12:49 right now! (to show you all how fast i blog.HAHA.)